When it comes to women, in particular, they frequently overlook their health and wellness. They have so much on their plates that they tend to ignore one of the most important areas of their lives: their overall health status.
How do we signify what women do for society? From being a mother to being a fighter pilot, from a homemaker to world leaders, women are taking the world by storm. They have repeatedly proven that they are just as competent as men. However, while they are busy in accomplishing the greater achievements, they often tend to ignore their health.
What can we do to ensure the good health of the women of our family?
There are a few things that you must do to make sure that the women in your family are fit and healthy:
Make sure that they have enough iron-rich foods. Women need about twice the proportion of iron men need until Menopause. Iron deficiency can lead to Anemia and have serious implications.
Insist on helping them out every now and then. Give them breaks; working all day can cause constant fatigue, which can lead to major health problems for them.
Take them for regular medical check-ups. Do not ignore any symptoms, even if they say it's mild. A woman takes care of the whole house and all the family members. However, while doing this, she forgets to take care of herself.
The significance of Health Insurance Plans
Taking a Health Insurance Plan for the women in your house is one of the most significant steps you can take for them. There are various benefits that the Insurance Plans cover in the women-based plans, which have been mentioned below: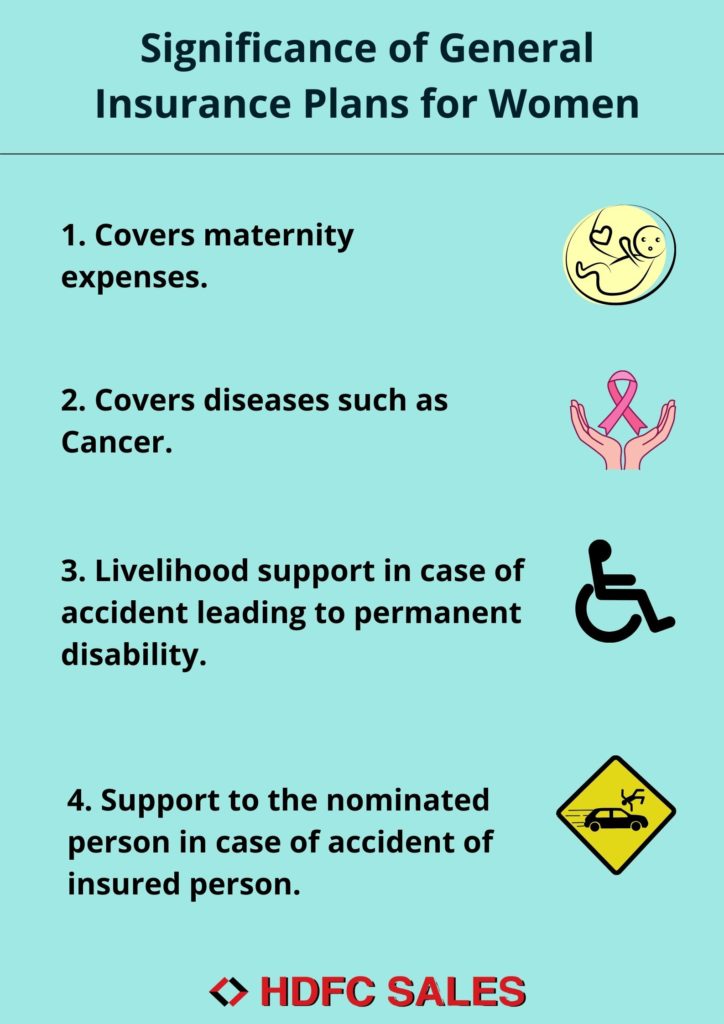 Maternity expenses can be covered, and they can have a smooth, stress-free pregnancy.
Serious diseases such as Breast Cancer and all expenses that come with it can be covered.
Cancer in the ovary, uterus, cervix, etc., are problems that only women are prone to. These are also covered under these plans.
Livelihood support is provided to the insured women in case of an accident leading to permanent disability.
Support is also provided to the person nominated by the insured woman in case of an unfortunate accident.
Conclusion
Since now you are aware of the significance of securing the health and well-being of women, it is time to emphasize on taking good care of themselves. Heading for regular check-ups and not ignoring the slightest discomfort should be high on priority. For more details on good General Insurance Plans, do visit us.