As a parent, ensuring a stable financial future is perhaps the best gift you can give to your child. You can do so by providing your child with a quality education that would make him self-reliant and give him access to the finest career options. While a good education is key in securing your child's future, it is equally important to ensure your child's health security. The rising cost of education and medical care means that securing your child's future can be an uphill task. With rising inflation rates, covering the cost of quality education and ensuring good healthcare 15 years from now can be daunting. Hence, it is crucial that you invest in a good child insurance plan to help your child fulfill his dreams.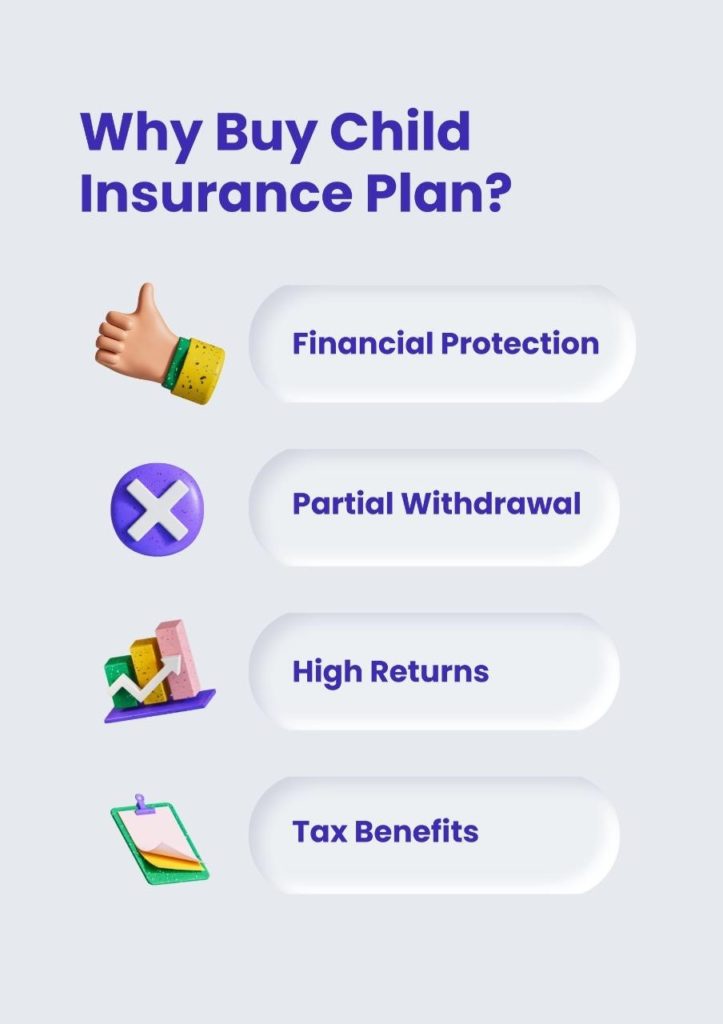 Why Buy Child Insurance Plan?
A child insurance plan is a combination of investment and insurance. While the life insurance aspect safeguards the child financially if something were to happen to you. The investment aspect helps you grow your funds to ensure the protected future of your child. The HDFC SL YoungStar Super Premium plan helps you save for your child's big moments. It provides financial protection to your child, offers flexible premium payments, and the opportunity to invest in funds of your choice.
Here are some of the key benefits of child insurance plans to help finance your child's higher education and to ensure health security.
Financial protection-
You might be able to take care of the child's education expenses and provide them with every comfort and security in life with your regular income. But what happens when the financial support stops and you are the sole income earner in the household. A child insurance plan ensures that your family is financially secured in case of any eventualities. The premium waiver is applied in case of the parent's demise and the insurance continues to exist as the insurance company pays on your behalf.
Partial withdrawal-
The partial withdrawal feature of a child insurance plan allows you to withdraw a certain amount of money to meet urgent fund requirements. It can be done to meet a child's educational needs or in case of a medical emergency.
High returns-
A child insurance plan is a mix of life cover and investment. The investment aspect provides high returns to beat the rising inflation and ensure steady growth of funds.
Tax Benefits-
One of the key advantages of a child insurance plan is the tax benefits it provides. As per the Income Tax Act, 1961 you are eligible to claim a tax deduction on the premium paid towards the insurance up to ₹ 1,50,000.
As a parent, you always want to ensure a bright future for your child. You work hard to provide the best life for your kid as per your ability. But when it comes to your child, securing their future is of utmost importance. Hence, it is imperative to evaluate different insurance plans that help create a financial corpus that can be used in the time of need. So make a wise choice now to plan for your child's milestones and help them fulfill their ambitions.