Education Loans were started in 2001 as an incentive with the help of the Indian Bankers' Association (IBA). This incentive was to bridge the gap for students aiming at higher studies in their respective fields.
In March 2018, the Education Loan category had NPAs (Non-Performing Assets) of 8.97% which is a sharp rise from 7.3% in 2016. This data charted out by IBA also unveiled the total outstanding loan amount of Rs. 71,724.65 Crores out of which, NPAs held Rs. 6,434.62 Crores. The obvious deduction here has made banks fixate on stricter rules making them vigilant simultaneously.
This National Higher Education Day, let us be aware of the factors that determine the approval of an Education Loan.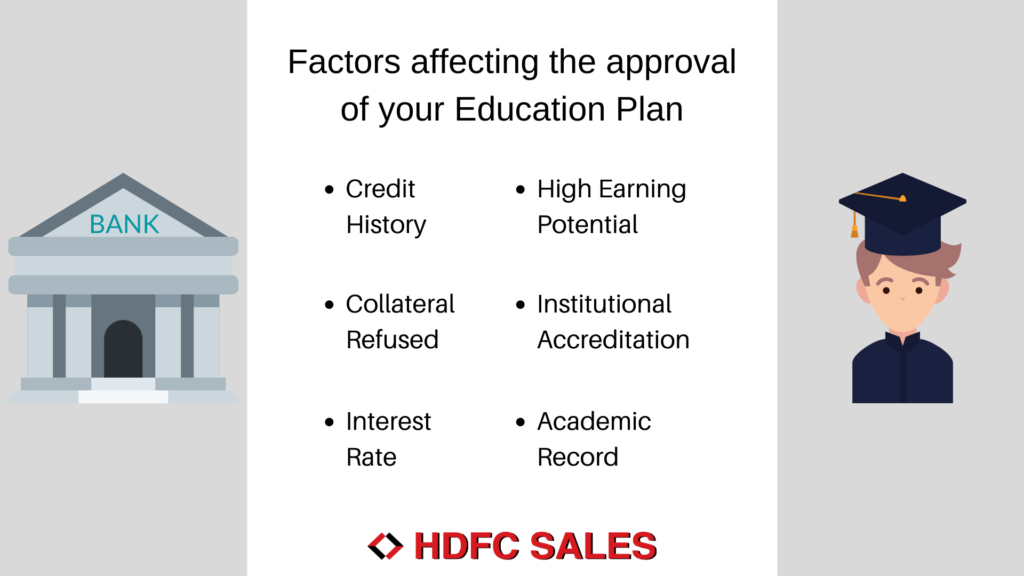 Credit history
The average cost of doing Masters overseas can get as high as Rs.40 Lacs. The obvious remedy to this financial crunch is availing an Education Loan. You or your co-applicant would require meeting certain requisites for your loan approval- CIBIL Score is one of the determining factors. A good CIBIL Score can be an indicator of a good credit history, which is determined by whether any previous loans taken by you were repaid on time or not. This benchmark is used to conform to your credit history behaviour which increases the chances of your approval.
High earning potential
Banks or Financial institutions will readily sanction your Education Loan if your chosen course has high earning prospects, which also depends on the institution you have chosen. Some courses like medicine, engineering, and management, have proven to have high earning potential after graduation. Hence, it is imperative to carefully choose your program since banks or financial institutions usually don't sanction Education Loan plans for part-time, distance, or correspondence courses.
Collateral refused
The property or any liquid asset put up as Collateral needs to be undisputed. One of the documents for which you will face rejection is your occupation certificate. This is a document in which your local municipal authority approves ratifying the construction of your property. Collateral is usually asked for loans from banks in above Rs.7.5 Lacs.
Institutional accreditation
Banks or Financial institutions readily discourage or decline Education Loan plans if the student is applying to an unrecognized institute or an institute that lacks a good placement history. You must be applying to an accredited institute to increase the chances of availing an Education Loan.
Academic record
A sound academic record is another parameter that determines your loan sanction. However, a student who has an average academic history but has gotten themselves into a premier academic course will have higher chances of acquiring their loan. Banks or Financial institutions assess a student's chances of employability and if that's lower than the requirement, then loans are likely to be rejected. Quality education is a must and you deserve the best. Check our HDFC Credila Education Loans for making your future bright and shinning.
Disclaimer: For detailed Terms and Conditions, visit www.hdfcsales.com; Toll Free: 1800 266 3345.