Scholarship and Student Loan
A scholarship program is like monetary rewards awarded to outstanding students. Sometimes, the fund provided under a scholarship program is not sufficient to cover the entire expense that will incur during that period. Funding the academic courses out-of-pocket becomes a financial burden for people with limited means. It is also not quite a sensible decision to do as there are other financial requirements as well.
Hence the best option is to apply for a Student Loan that helps to ease students and their parents' financial burden, whereby the bank/financial institution sanctions a lump sum amount as the loan, for which interest is charged every month on the amount that is withdrawn. Hence one should always consider applying for a Student Loan and manage his total expenses.
Student Loan from HDFC CREDILA
Students can apply for an HDFC CREDILA Education Loan to manage their expenses in a foreign country or in India.
HDFC CREDILA Education Loan interest rate is between 11.25% to 12.75%, and the maximum loan tenure is 15 years for abroad loans and 9.95 to 12.75% for India Loans. The processing fees is around 1.5% + Taxes of the sanctioned loan amount.
For loans with security there is no cap on the amount of Education Loan you can secure from HDFC CREDILA for studying abroad or in India.
HDFC Education Loan eligibility criteria
You should be an Indian resident.
Your age should be between 16-35 years of age.
A co-applicant should be there (parents/guardians, parent-in-law, spouse etc.).
You should have secured your admission to a higher education course in a recognized university/college in India or abroad before disbursements
You need to produce your academic documents, income documents (of the co-applicant), and KYC.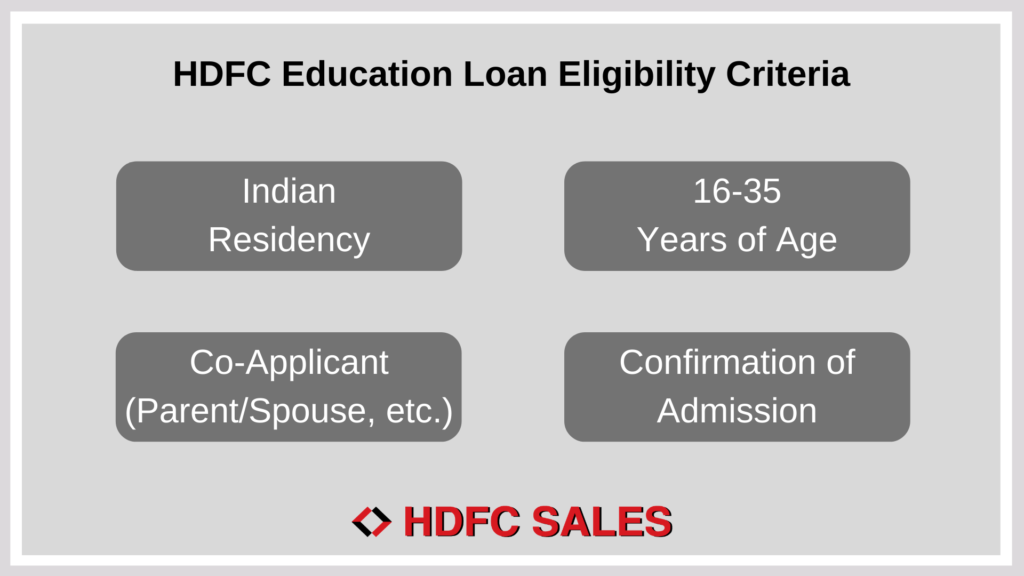 Final thought
As students, you should always work towards getting a scholarship and whatever amount that will be over and above the scholarship, should be taken in form of an Education Loan so that you take the responsibility of paying back post you complete your education. At the same time your parents can enjoy the 80E tax benefit for 8 years on the entre interest that will be paid. It even helps in creating your own credit history for the near future while applying for any other products like a Home Loan / Business Loan / Personal Loan etc.
Scholarship program reduces your eligibility to apply for a certain amount as a Student Loan, but it does not deny it. Combine both judiciously to manage the expenses.
Disclaimer: For detailed Terms and Conditions, visit www.hdfcsales.com; Toll Free: 1800 266 3345.